THE COMPANY
Today's review will be on Dr. Rubin's pomade from LA. This company sells handmade/hand-poured pomades with nostalgic 40s labels.
Nice given: I read Edwin Carson, brewer from the Pomps not dead pomades (PND) was inspired by Dr. Rubin's. Pomps not dead is an infamous grooming company and I'm a fan of their stuff.
More info – http://www.drrubinspomade.com/
POMADE IN THE SPOTLIGHT
I'll bring you Dr. Rubin's firm hold beeswax based upon a 1944 recipe. I never pay much attention to the labeling but I have to say, really dig the Dr. Rubin's labels. Quoting Dr. R: 'The firm hold is our most serious hold. Thick but moldable, this pomade will help tame stubborn hairstyles. Perfect for high pompadours and waterfalls. Also works to reign in hair on the sides.'
Received mine from Hedgelion for free to review it for you, here's the link to Dr. Rubin's firm – https://www.hedgelion.com/product/dr-rubins-firm-pomade/! Thanks to Tadashi Soga, CEO from Hedgelion to send it my way! Although being sponsored, you will only read my honest opinion. If you order as I write about it (March 2017), you can purchase it there for just 10 dollars instead of 12 (4 oz).
Hedgelion also carries other Dr. Rubin's pomades (with the splendid 10 dollar bargain as well). Here you have the link to all pomades -https://www.hedgelion.com/product-category/pomade/dr-rubins/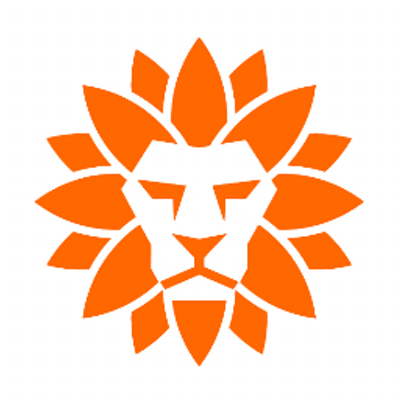 4 oz (113 g) tins with classic, nice sticker labeling. Opening the jar: creamy colored pomade.
Ingredients
Beeswax, jojoba oil, almond oil, coconut oil, petroleum jelly, fragrance.
Beeswax is the base to provide its firm strength. Dr. Rubin's claims to be 100 % natural. Looking at the ingredients, I notice petroleum jelly (petrolatum/vaseline) and fragrance. Both are not natural. The rest of the ingredients (oils) surely.
SCENT
Vanilla, coconut: traditional. Smells strong and very sweet in the jar: lovely. In my hair: a very subtle breezes now and then. Glad this is not overbearing.
STYLING PROCESS
My hair: I've medium thick, wavy hair. I wear a side part with a contour.
My styling equipment: at the moment, I'm using a brush with wild boar hair, a Denman brush plus a wide tooth comb (detangler). During styling, I use brushes most.
Application: on damp hair as always for me. I can only suggest to style damp since this pomade has beeswax as a base and it's a firm hold.
Scooping: top layer was a bit hard and waxy but not much of an effort was needed to get it out.
Breakdown: need a lot of solid rubs to break the pomade down completely. Texture: thick, dry, waxy, not oily or greasy and not tacky. Residue stays on the hands, so taking small scoops is the message.
Working in: involves some tug and pull but not painful if you use a brush, I myself don't use combs. Spreading it evenly throughout the mane is not the easiest because of the tick wax content.
Slicking back: experienced tug and pull using my Denman brush but did not rip out any hairs. Same when changing my hair's direction to make a part. I used my tangle teezer afterwards to comb smoother. So if you use a comb, expect some pull.
Control: laying down the hairs without any hassle. Sides were slicked down okay. At once, you'll feel its grip/control which aids the hair into the desired shape and keeps it there. Is not sticky but my hair was kept together, you'll have a few strays for it's dry, waxy. Beeswax-slickness ratio was alright/workable on day one. I was surprised of how it styled because it's a formula from a more traditional alloy. The Dr. Rubin's line is from 2011, the hand made pomades of today are slicker, easier to style with, some are waxy but with a good slickness-wax balance (Big slick firm, Pomps not dead the daily grind f.e.). Most wax heavy pomades don't keep my hairs down and I need a gel pomade to help. With this firm, no issues with my cowlicks popping out. Kept my sides in place too. Waves were straightened well, not entirely but neat. Lifting my front went well, the stiffness helped.
SHINE
According to Dr. R: low in shine. Yes, low it is or matte, normal for the heavier kind of (wax based) pomades. Nice luster when in the sun.
HOLD
You read 'firm hold' on the tin. Call it a medium-firm hold on day 1.
ENDURANCE
Once the hair is styled, everything stays in place. No struggle with saggy hairs, loose strands or troublesome cowlicks, splits. Waves showed up a little but still very okay for me for I don't want a wavy mane. It was sunny outside, around 60° F (16° C), tad of wind, had a few walks, no strenuous jobs: endured very well. Again: ideal to build higher volume shapes such as pomps.
RESTYLING
You will experience some resistance as you restyle. Keeps a good hold.
BUILD UP
Waxy, stiff. Many of you wash their hair with or without shampoo. I just styled on wet hair and some tonic. Overall: more uncomfortable than the day before. Experienced more strength (now a firm), waxier texture and less slick, so more pull, hairs sticking up a bit more. Managed to style what I wanted but broke some hairs. It is better to shampoo and/or use a good amount of hair tonic to avoid all this. Gonna use a slicker medium next days. Overall: not a big fan of the Dr. Rubin's firm but is it a bad pomade for me? No, not at all! If you love a sturdy, waxy pomade and build up to style a big pomp, this is one to get.
WASH OUT
Around 3-4 rounds of shampoo depending on the type of shampoo, how much of it, your hair type and the quantity of pomade in the hair. Hair felt alright afterwards.
Interested in oil based pomades only? You can join our 'Oil Based Pomade Enthusiasts' Facebook group – https://www.facebook.com/groups/OilBasedPomadeEnthusiasts/