Company – product
'Men's fine goods'
Third & co (formerly: Alt grooming) is a grooming company out of Canada. The co is owned and guided by brewer Juan Carlos Huidobro III and his wife Suzanne Huidobro. Juan recently changed his brand name (as mentioned above), updated his pomades from tins to glass jars, did reformulations of the scents, the ingredients and brought us new products.
Juan is a hard worker, his goal is to create quality products with mostly natural, well sourced ingredients that nourish hair and scalp. He also offers: a styling cream (an unorthodox medium water based pomade), a beard balm, beard oil and a grooming tonic. Improving is very important and his core values are: quality, passion, growth and integrity.
Juan is aside from being a passionate brewer, the graphic designer of his product's labels, web designer and administrator of his social accounts! His wife Suzanne has a meaningful role: she helps, supports him in all his projects!
The classic pomade I'm gonna review is oil based (petrolatum), with a medium hold.
More info: http://thirdandco.com/
Hedgelion was kind to send me Third & co's classic pomade to review. This does not mean I make a good review in favor of Hedgelion. No, being honest is a far better way!
Tadashi Soga, the CEO of Hedgelion carries all the pomades and the grooming tonic from Third & co.
Thank you for this opportunity, Tadashi!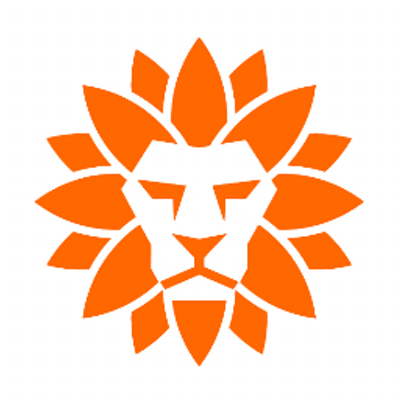 The classic pomade on Hedgelion: http://www.hedgelion.com/product/third-co-classic-pomade/
Important info:
Hedgelion provides free shipping within the USA.
Hedgelion offers a wide range of pomades and is still complementing with brands from the US, Japan, Indonesia, UK, Australia, … .
My hair profile
I've medium thick, wavy hair. I wear a side part with a contour. At the moment, I'm using a brush with wild boar hair, a Denman brush plus a wide tooth comb (detangler). During styling, I use brushes most.
Presentation
Comes in a 3 oz glass jar with plastic screw lid. You pay a bit more but believe me, it's worth the price because of the great quality offered. The product inside is gray. It doesn't stain.
The new labels:
Ingredients
Petrolatum, Beeswax, Castor Wax, Coconut Oil, Jojoba Oil, Argan Oil, Sweet Almond Oil, Avocado Oil, Fragrance, Vitamin E, Micas.
Looking at the ingredients list, you notice a bunch of good stuff for hair and scalp: nourishing oils and vitamin E.
Some info on 'less occurring' ingredients:
Castor wax: also known as hydrogenated castor oil.
Micas: natural minerals to give the pomade its gray color.
Scent
Vanilla and sandalwood. Smells sweet, I capture the vanilla the most. I like the scent for it isn't dominant. Noticed a few breezes during the day. For people sensitive to strong scents, this is a good option.
Application process – result
The top layer requires a bit of pressure and then it comes right out of the jar, in a 'caterpillar' shape. Rubbing between the hands goes easy without any tension. You get a bit waxy, oily consistency with a shiny finish. Goes in very easy without any resistance, spreads evenly very easy. Combs through without issues, no tug at all. I applied it to damp hair and 3 scoops were enough. Keeps away my waves, my cowlicks and sides stay in place, no annoying strays or splits. Styling with the classic pomade is agreeable and easy! My hair didn't move anymore the moments after I styled. Gives a nice height, nice comb lines with a slick and neat hairdo.
Shine 
On the jar: medium shine. In my hair as well. Sheen does not fade throughout the day.
Hold – endurance
Medium hold mentioned on the jar labels. For me, this is a solid medium. It got a good test in temperatures around 100 (was mostly in the shade), was sweating a lot, did a few short trips per bike, it was a bit windy. Did some strenuous chores inside. Hair did sag a bit, tiny waving, a few strays, no splits. My cowlicks and sides stayed down. Very hot weather: hair felt apart. Overall: good endurance in more extreme circumstances! The pomade is a medium weight and allows you to obtain some decent volume. Provides a good control. Hair feels soft. No sticky or greasy sensation, it's very clean for a petro wax based. I'm satisfied!
Restyling
No problem, no tug. Keeps its good hold.
Build up
Clean and manageable. A few licks extra the next days and off you go.
Washing out
Contains a bunch of nourishing oils that help to rinse out the pomade as well: much easier process than most petro based ones. 2-3 washes depending on your hair type and the used quantity/build up. Hair is soft and conditioned afterwards due to the nourishing ingredients the classic pomade contains.
Hair, scalp issues
None.
Similar pomades
Big slick pomades for the Third & co classic is as clean.
Interested in oil based pomades only? You can join our 'Oil Based Pomade Enthusiasts' Facebook group – https://www.facebook.com/groups/OilBasedPomadeEnthusiasts/