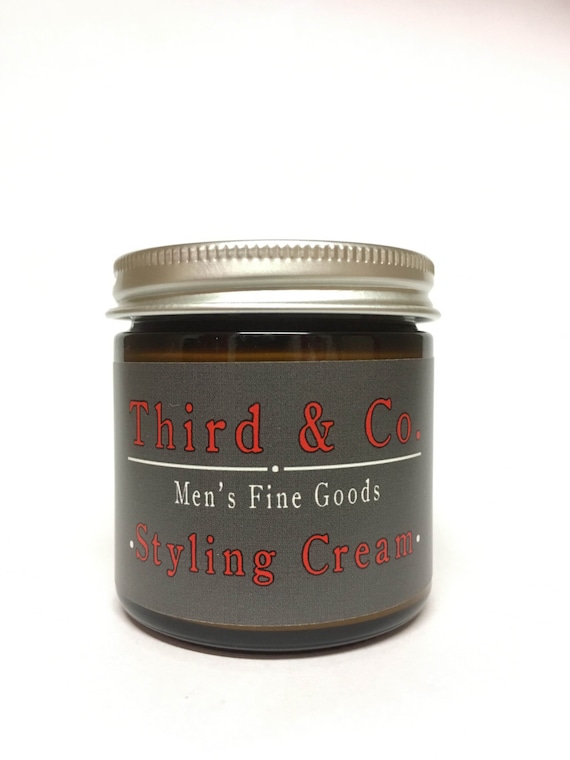 Company – product
'Men's fine goods'
Third & co (formerly: Alt grooming) is a grooming company out of Canada. The co is owned and guided by brewer Juan Carlos Huidobro III and his wife Suzanne Huidobro. Juan recently changed his brand name (as mentioned above), updated his pomades from tins to glass jars, did reformulations of the scents, the ingredients and brought us new products.
Juan is a hard worker, his goal is to create quality products with mostly natural, well sourced ingredients that nourish hair and scalp. He also offers: a classic pomade (petro wax based), a beard balm, a beard oil and a grooming tonic. Improving is very important and his core values are: quality, passion, growth and integrity.
Juan is aside from being a passionate brewer, the graphic designer of his product's labels, web designer and administrator of his social accounts! His wife Suzanne has a meaningful role: she helps, supports him in all his projects!
The styling cream I'm gonna review is a new-made pomade (August 2016), a water based unorthodox pomade, with a medium hold. Some reviewers won't call this an unorthodox pomade. I do because it behaves like one for me and yes, it's creamy.
More info: http://thirdandco.com/
Hedgelion was kind to send me the styling cream to review. This does not mean I make a good review in favor of Hedgelion. No, being honest is a far better way!
Tadashi Soga, the CEO of Hedgelion carries all the pomades and the grooming tonic from Third & co.
Thank you for this opportunity, Tadashi!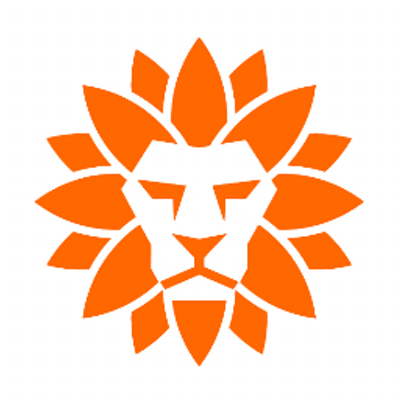 The styling cream on Hedgelion: http://www.hedgelion.com/product/third-co-styling-cream/
Important info:
Hedgelion provides free shipping within the USA.
Hedgelion offers a wide range of pomades and is still complementing with brands from the US, Japan, Indonesia, UK, Australia, … .
My hair profile
I've medium thick, wavy hair. I wear a side part with a contour. At the moment, I'm using a brush with wild boar hair, a Denman brush plus a wide tooth comb (detangler). During styling, I use brushes most.
Presentation
Comes in a 3 oz glass jar with plastic screw lid. You pay a bit more but believe me, it's worth the price because of the great quality offered. Looking into the jar: you'll see a light purple color. New labels:
Ingredients
Distilled Water, Emulsifying Wax, Beeswax, Castor Wax, Coconut Oil, Shea Butter, Jojoba Oil, Argan Oil, Sweet Almond Oil, Avocado Oil, Fragrance/Essential Oil, Vitamin E, Liquid Germall Plus, Micas.
Looking at the ingredients list, you notice a bunch of good stuff for hair and scalp: nourishing oils, shea butter and vitamin E.
Some info on 'less occurring' ingredients:
Castor wax: also known as hydrogenated castor oil.
Liquid germall plus: a preservative protecting against unhealthy molds and bacteria because this pomade has water in it.
Micas: natural minerals to give the cream its color.
Scent
Description from Third & co: coffee cake & Spice, maple sugar. Sounds special and yes, it's a real novelty scent. For my noise: sweet, some tones of something cinnamon alike, spiced biscuit alike. When I first smelt it, I thought: oh my God, this is so strong, so sweet, a bit overpowering but also special. I dislike strong scents and this is rather strong in the jar. I smelled it during styling and afterwards. But when the day passed, it grew on me and I started to like it more and more. Scent lingers all day, fades a bit but still present in a not overwhelming way.
Application process – result
Although containing preservatives, I clean and dry my hands before I dive in, remove hairs after use to keep the product clean. Store it cool and dry. On the website, it is gray. I suppose the color depends on the micas? Instructions on the jar: application on towel dry hair. I did so and tried the second day on wetter hair (my favorite way): no problem at all. The cream has a soft top layer that scoops very easy. Breaking down went easy plus quick, it becomes a bit waxy, thick cream. No wax beads. No greasy or real sticky feel. There's no water-pomade separation. Went in very easy, no tug at all. You get some streaks: these disappear by mixing and combing. Spreads easily. Gave a strong grip. I'm a heavy hold pomade user and took 4 average scoops to style, to be sure of a satisfactory hold. Even though this is a medium, the cream gave me a solid feel of: it won't let me down and … it did not! Most mediums permit my waves in the front to come through on the first day. Instead, I was delighted with nice straightened waves! The cream tamed my cowlicks and sides very well. No splits, no strays, no flyaways. Obtained a neat, slick hairdo with a good height. After initial styling, my hair didn't move anymore. This pomade settles agreeable. Residue washes off of the hands with some soap without issues.
Shine 
Labeled as a low shine. In my opinion, a solid notch above neutral. Shine did not fade.
Hold – endurance
Medium hold. For me, a solid medium with a good control. It got a good test: did some chores, was sweating, had a good walk with temperatures around 80. Some minor touch up and done. My front didn't wave, no cowlicks or sides got out of place, no strays. Overall: a good endurance, happy with it. Feels light, clean and soft in the hair. No greasy, sticky feel to discern.
Restyling
No problem. No resistance. The same solid medium hold after restyling.
Build up
Clean and great build up that improved styling and endurance even more.
Washing out
1-2 washes depending on your hair type. Hair has a soft, conditioned feel afterwards.
Hair, scalp issues
None.